ProCura Real Estate Services Ltd.
ProCura Real Estate Services is an award-winning real estate development and management company whose mission is to elevate people?s quality of life.
Since 1979, ProCura?s forward-thinking projects have redefined skylines and the urban living experience across western Canada. The company does it through a unique ability to envision, develop, and reimagine spaces ? thoughtfully connecting them to the lifestyles of the people who inhabit them. Its signature: Advanced sustainability driven by innovative technology.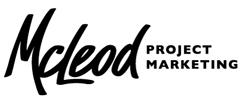 McLeod Project Marketing Ltd.
McLeod Project Marketing Ltd. is a western Canadian real estate project marketing agency that has worked with boutique to major developers. From land acquisition, conception to delivery of the quality product, MPM is there along the way. With over $1B in completed deals in Edmonton alone, MPM is the local knowledge leader that connects great buyers to great developers.

ITC Construction Group
ITC Construction Group is an award-winning industry leader in the construction of concrete residential and mixed-use high rise, institutional and commercial developments.
Since inception in 1983, we have made a significant impact in Western Canada through our focus on quality construction and quality relationships; at ITC, these go hand-in-hand. This approach has resulted in the construction of over 150 memorable projects in Vancouver, Victoria, Nanaimo, Kelowna, Calgary and Edmonton that will be viewed as landmarks for years to come.